Join us for the 2021 Humic Products Trade Association Annual Meeting
November 15 – 17, 2021
Phoenix, AZ
Members and non-Members are welcome.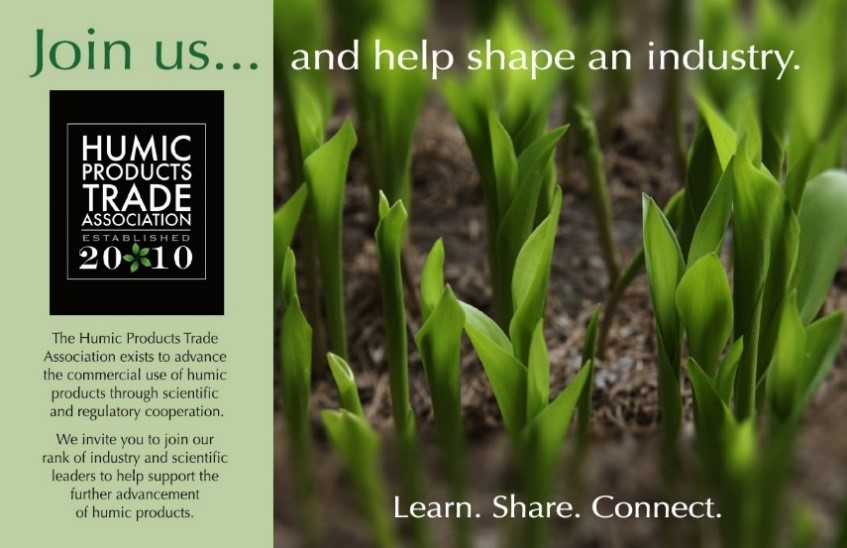 Join us and participate in key industry discussions and learn about the latest research, regulatory issues and the HPTA testing method.
SCHEDULE of EVENTS
(All Times Are MST)
Monday, November 15
SOCIAL 5:30 pm (MST)/DINNER 6:30 pm (MST)
Serrano's Restaurant – Opening Social and Dinner
141 S. Arizona Ave, Chandler, AZ. 85225, 480-899-3318
Dinner Only: $50 per person (Members, Non-Members and Guests Welcome)
| | | |
| --- | --- | --- |
| |   | |
|   |   |   |
| Social Hour sponsored by EAM Consulting |   | Dinner sponsored by LiveEarth Products |
---
Tuesday, November 16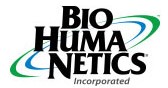 HPTA ANNUAL MEETING : 8:30 am – 4:15 pm (MST)
Bio Huma Netics Offices 1331 W. Houston Ave, Gilbert, AZ 85233
Members: $150 in-person and virtual – Non-Members – $200 in-person and virtual

Continental Breakfast
8:30 am – 9:00 am (MST) Sponsored by EAM Consulting

Opening Remarks
9:00am – 9:15am (MST)

Business Meeting
9:15 am – 10:40 am (MST)

Opening comments from the president, financial, membership, marketing.

BREAK
10:40am – 10:50am

Duncan Farm Tour Video
10:50am – 11:00am (MST)

Book Overview: Industrial & Commercial Uses of Humic Substances
11:00am – 11:45am (MST)
Presented by Dan Olk

Lunch
11:45 am – 12:30 pm (MST) Sponsored by EAM Consulting

Special Sessions
12:30 pm – 2:30 pm (MST)
Computational study of the UV-Vis absorbance of organic matter 12:30 pm – 1:15 pm (MST)
Presented by Fernando L. Rosario-Ortiz
This presentation will describe recent advances on the study of the absorbance spectra of organic matter in water. It will provide an overview of what is known about this topic and also some insights into further applications.
Biostimulant Progress in 2021 and What's Next 1:15pm – 1:35 pm (MST)
Presented by David Beaudreau

Policy Announcements: USDA, EPA and AAPFCO and Biostimulants 1:35pm – 2:30 pm (MST)
Panel discussion: HPTA Board Members
Russel Taylor, Live Earth Products
David Chinn, Monty's Plant Food Company
Lyndon Smith, Bio Huma Netics
David Beaudreau, D.C. Legislative and Regulatory Services, Inc.

BREAK
2:30pm – 2:45pm (MST)

Science Project Updates
2:45pm – 3:25 pm (MST)
Rich Lamar, Bio Huma Netics
JoVE Video Project and Video Viewing
Aqualog and FTIR Project Overview

Closing remarks
3:25 pm – 3:30 pm (MST)
Russell Taylor, President HPTA

Bio Huma Netics Lab Tours
Groups of 10 – 15 people can sign up for the different tour times.
HPTA Annual meeting participants can take part in the BHN Humic Lab and Alpha Synetics, the analytical lab tour.
3:45pm – First Tour
4:00pm – Second Tour
4:15pm – Third Tour
---
Wednesday, November 17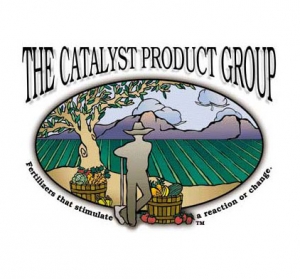 DUNCAN FAMILY FARMS – 9:00 am – 12:30 pm (MST)
Transportation provided to and from Duncan Family Farms from Crowne Plaza Resort
Arnott Duncan is a 4th generation Arizona farmer who owns and operates Duncan Family Farms in Arizona, California, Oregon and New York. The establishment of a variety of innovative programs has led Duncan Family Farms to receive numerous awards and to become nationally recognized as a 'showcase' of progressive and environmentally sensitive farming techniques.
9:00 am – Bus arrives at Crowne Plaza Resort
9:15 am – Bus departs
10:00 am – Arrive at Duncan Family Farms
11:30 am – Depart for Crowne Plaza Resort
12:15 am – Arrive at Crowne Plaza Resort
---
Payment can be made this year by traditional check (download form), in person at the meeting or via the PayPal link below.
– If paying by check, please make it payable to HPTA for the appropriate amount and send to the address below.
– Payment can also be made at the door prior to the meeting (check or cash only).
– You are also welcome to pay for your registration via the PayPal link (or Stripe) below after selecting the appropriate option from the drop down menu below.
2021 Meeting Electronic Signup
Please click on all options below for activities you will take part in
Dinner, Annual Meeting, Lab Tour and Farm Tour
2021 Meeting Traditional Mail Signup
Mail checks to:
Humic Products Trade Association
Attn. Leonardite Products
PO Box 548
Williston, ND 58802
info@humictrade.org
---
Hotel Registration
Hotel accommodations can be made directly through Crowne Plaza Resort, Chandler, AZ.
1 N. San Marcos Place, Chandler, AZ 85225 480-812-0900
To reserve a room, call Crowne Plaza Resort at 1-877-685-5594 and reference block code QOK, or use the booking link Humic Product Trade Association
---
Airport Information
Phoenix-Mesa Gateway Airport
Closest airport to Crowne Plaza Resort and Bio Huma Netics
5835 S Sossaman Rd, Mesa, AZ 85212
Phoenix Sky Harbor Airport
3400 E Harbor Blvd, Phoenix, AZ 85034